Are you planning a DIY kitchen remodeling project? Here's a quick tip for you – open up your wallet.
After binge-watching many reality kitchen renovation TV shows or reading many home design magazines, you might think you have what it takes to replace granite countertops, make custom cabinets, replace an old kitchen sink, or repair a faulty faucet. We are sorry to bring the bad news, but learning how to install laminate countertops on YouTube doesn't make you a professional kitchen renovator.
On social media and televisions, DIY kitchen remodeling projects seem easy. Indeed, they are easy to an experienced kitchen remodeling contractor. Unless you are a professional home improvement contractor or have in-depth knowledge about laminate countertops installation and other kitchen remodeling projects, the best-case scenario for many DIY projects is a waste of time and loss of money. The worst is a trip to the hospital after hurting yourself while installing a kitchen floor.
For the most part, homeowners are completely realistic when it comes to various aspects of the DIY approach. A significant kitchen remodeling project cannot be completed in a single weekend. Just think about it; a complete kitchen remodel requires time, effective planning, and a reliable kitchen design. It would be best if you also avoided various kitchen renovation mistakes. This is different from baking cakes.
Why you should avoid DIY kitchen remodeling
Here are other reasons DIY kitchen remodeling is a really bad idea.
1. Things can go horribly wrong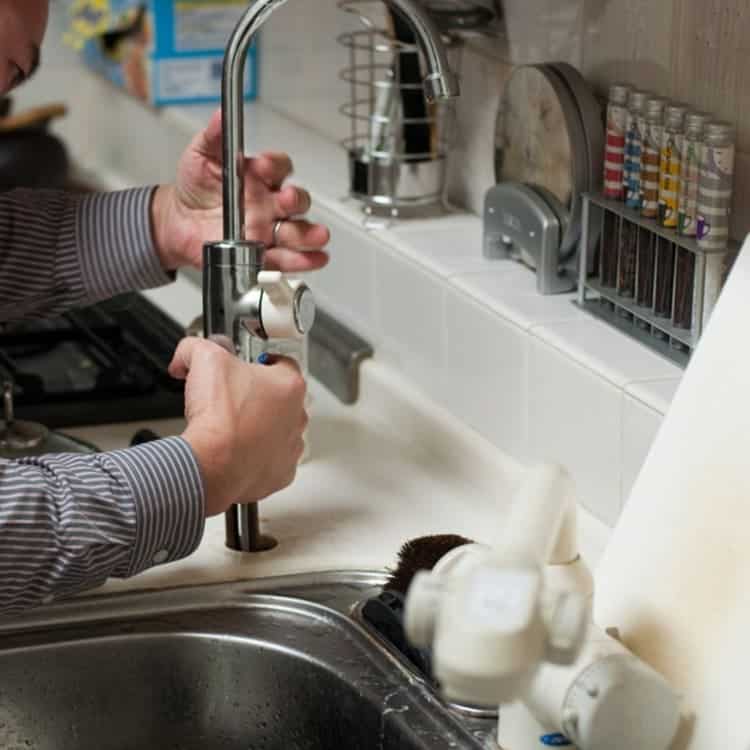 To most Canadians, hanging new curtains is easy. But is that always the case?
Suppose you want to jazz up your kitchen's boring blinds and choose to install curtains. You would look up several DIYs online, buy tape, brackets, and a good curtain rod to attach the new curtains onto the concrete ceiling. Sounds easy, right?
In the next few days, your kitchen would be looking great until one day, you walk in and notice your favorite wine spilling all over the floor. Only to realize that your newly-installed curtains fell (the brackets and all), knocking your little bar cart (and the wine bottles) that sat below the curtains.
So, yes. Even the most straightforward remodeling projects could go wrong.
2. Leave the cleaning part to contractors too
Ottawa digital marketer David is never shy about hiring a contractor, but sometimes he likes taking matters into his hands. When his kids had a sleepover, one of his guests left a bright red Popsicle on the living room white carpet overnight.
It was a Sunday, and most carpet cleaners did not open until Monday morning. So, he tried sparkling soap, water and pondered the idea that if he trimmed the fibers, the bright red mess would be gone. He did not cut it, and his efforts didn't cut it either.
When the contractor arrived the following day, it was too late because the red stain had already set in. Now, a gymnastic tumbling mat rests on top of that weird stain. If David had left the cleaning part to a contractor, his white carpet would still be white.
3. Just like every Canadian, you have limits
There are plenty of Canadians who are highly skilled when it comes to installing tile countertops, wood kitchen cabinets, kitchen storage units, and appliances. These people are commonly known as artisans, contractors, or craftspeople. But Smith, (Ottawa resident whose second name has been hidden) is far handier compared to his neighbors, has a desk job.
When his kitchen needed a backsplash, paint, countertop, faucet, and a few other upgrades, he decided not to hire a kitchen renovation contractor. Many aspects of his project went incredibly well. Smith added white paint, faucet knob, cleaned the stone countertop and replaced the upper cabinet doors successfully. His work looked professional.
However, he had lots of decisions to make and didn't realize DIY was a riskier option until he hit a snag while attempting a minor demolition that was a little above his skill level. He accidentally exposed a pipe covered in white insulation. Though nothing happened, it could have been disastrous for a person with a heavier hand.
A reputable kitchen remodeling company in Ottawa doesn't such limits. They have experts who can create a well-thought-out kitchen design, handle a cabinet replacement project and install backsplash successfully. Such experts have been handling kitchen remodel projects for a long time, and you can count on them to successfully remodel your home at an affordable cost.
4. Highly competitive real estate market
You probably know that the real estate market is hot right now. Most high-end properties are literally flying off the market, and most first-time property buyers are picky about the specific features they are looking for if they're going to pay a higher cost for a home. If your remodeling project is intended to boost the overall value of your property and ensure potentials buyers find it attractive, you need an experienced contractor. DIY renovation approach may not cut it.
5. You don't have the time and other necessary resources
The most challenging part of the DIY approach is that the entire renovation project is likely to be overwhelming and require a lot of resources. Are you ready to spend all your free time handling kitchen remodeling tasks? And most importantly, do you have the expertise needed to install kitchen appliances, replace your current cabinets, and oversee a remodel project from the beginning to the end on your own?
Do not be misled into thinking that a DIY approach to kitchen remodels and maintenance will save you a lot of money. In fact, the benefits of hiring an experienced contractor outweigh the long-term cost of DIY kitchen remodeling, particularly if the project doesn't go as expected. A professional renovator will help you choose the materials you need for your remodel projects, such as wood cabinets, drawers, sink, new cabinets, and more. Hiring professional kitchen remodeling contractors means your project will be effectively managed, and you have the time to focus on other aspects of your home.
Establishing a balance
Logic is key. Suppose you plan to put your home on the market and you have never painted before. In that case, it is best to consult with a real estate agent or a home renovations company in Ottawa to choose the best color and paint the house effectively. The renovations expert can also help handle other kitchen remodeling projects that would increase the overall value of your home.
It is also recommended to use various platforms online to find affordable quotes from local kitchen renovations companies. Some platforms make it easier to verify licensing and provide reviews, ranking, and availability information. Be sure to request a custom quote too.
Keystone CM is one of the top Ottawa kitchen remodeling companies that handle a broad range of kitchen remodel projects, including installation of kitchen appliances, wood cabinets, painting cabinets and more. If you have a home improvement in mind, do not hesitate to contact us.